You are here: Home » Mario , Marsha of Floetry , RnB Live » R&BLive in Atlanta Brings Mario !
By Premier on Friday, April 11, 2008 with 0 comments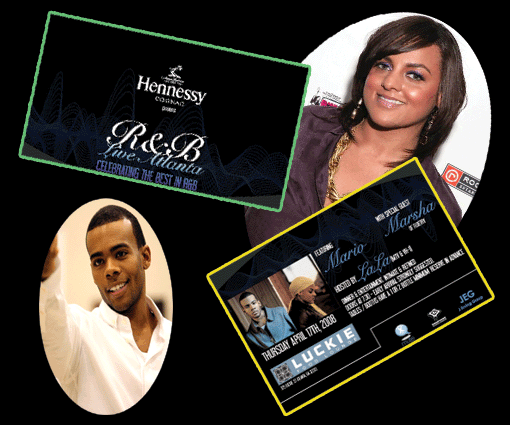 As the mecca of music in the South gets bigger, the events are too, the famous R&B Live Showcase-that originated in the streets of New York are coming to Atlanta but with a new flare.
Who would have guessed they are bringing Mario and the hit Tv series "Dancing with the Stars."
Three of the largest powerhouses in the music industry - Mute Media (JCarter, Mark Issa), Compound Entertainment (Neyo's Entertainment Company), and the J Erving Group (management roster has included Kelis, Mario, Sterling and more) join forces to resurrect the supper club experience . Hennessey Cognac presents R & B Live Atlanta, Hosted by MTV/ VH-1's La La and headlined by the smooth melodic voice of Mario and Marsha of Floetry on Thursday, April 17th, at Luckie Food Lounge with doors opening at 7:30pm.
At the peak of spring, join in a night of music in its purest form at the launch of Atlanta R & B Live taking place at Luckie Food Lounge on April 17th hosted by La La of MTV/ VH-1. Brought to you by Compound Entertainment, J Erving Group, and Mute Media. For table reservation contact RBLIVE@LUCKIEFOODLOUNGE.COM, $20.00 general admission fee, and event will be filmed live.
To schedule interviews with the R&B Live Atlanta founders - J Erving Group, Mute Media or Compound Entertainment please contact the Agency On Record.
Media & VIP Contact: The Garner Circle PR
E: pr@thegarnercircle.com
Category: Mario , Marsha of Floetry , RnB Live