You are here: Home » KWAME KILPATRICK , scandal » Detroit Mayor Kwame Kilpatrick back in over his head!
By Premier on Monday, March 17, 2008 with 1 comment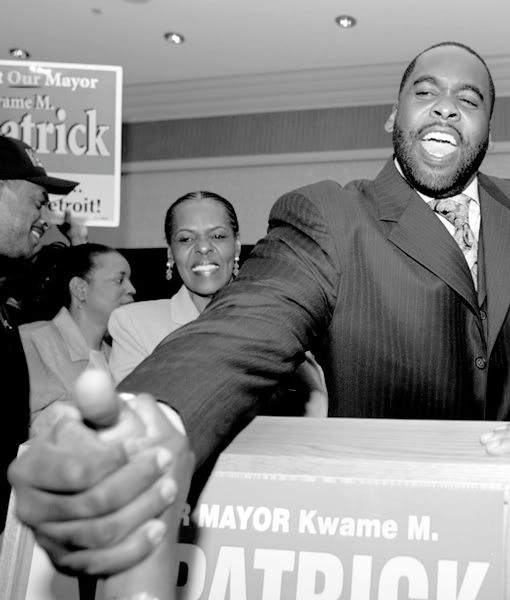 Detroit Mayor Kwame Kilpatrick has been dogged for 5 years by rumors of a wild party at the mayor's mansion that his wife Carlita supposedly showed up at, and badly beat a stripper, who was later murdered in an unsolved drive by shooting. Yesterday, a retired city worker recalled seeing a police report from Tamara Green stating she had called 911 from the mansion and that she wanted to press charges against the mayor's wife for battery. The attorney suing the city of Detroit on behalf of Tamara Green's son over the handling of her murder case, filed an affidavit yesterday in federal court from Joyce Carolyn Rogers, the retired senior clerk. In the affidavit, Rogers said she opened mail for the department and saw a police report in which Greene wanted to file charges against Kilpatrick's wife, Carlita.
Category: KWAME KILPATRICK , scandal