You are here: Home » STREET HEAT » "Rap City" Is A Wrap, BET Cancels Hip-Hop Staple
By Premier on Wednesday, October 01, 2008 with 0 comments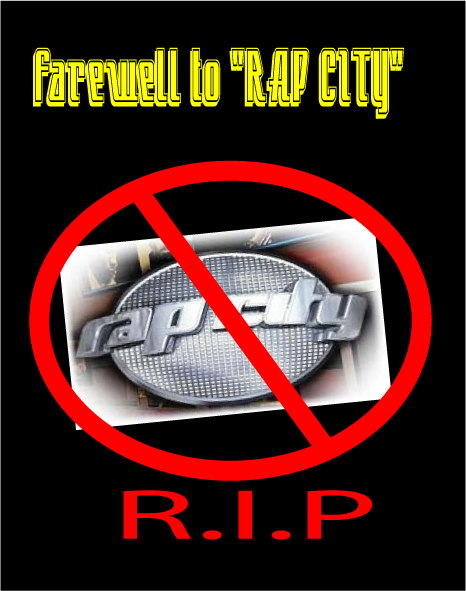 If you thought BET couldn't get any worse, it just has- BET decided to cancel the APOLLO of HIP HOP.
Many rappers dream to be on BET's Rap City, I could remember being in my college dorm watching guys imagining they were on BET's Rap City . This show gave rappers something to actually reach for.
What are rappers reaching for now……. MTV's TRL ! Man please , There needs to be a nationwide boycott on this foolishness. Rap City –being canceled is like the ending of the COSBY SHOW. I know Rap City was getting Lame itself with the sub-par mediocre Host but , com on now – this was the staple of the rap community
We are going to let MTV out shine and show black people how to really do a hip hop show by forcing people to watch the hot show SUCKA FREE SUNDAY. !
I could go on ranting about what was good and bad about this move but I would like to hear what you all have to say because apparently BET has a plan with this new show that is replacing it called ……
THE DEAL - Hip-Hop videos will continue to play but now they will be accompanied by pop-ups with facts on the given artist/song. The Booth, which was a staple on "Rap City" for artists to showcase their freestyle skills, will also remain a segment on the new series.
Category: STREET HEAT