You are here: Home » Urban Politico Report , Usher » John McCain Like USHER
By Premier on Tuesday, July 01, 2008 with 0 comments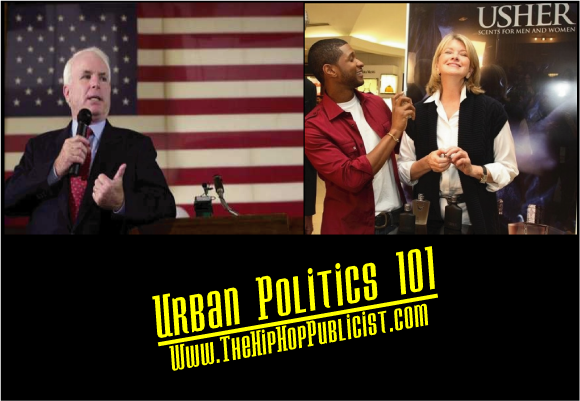 Are you serious? John McCain is doing all he can to relate to the youth by stating that he listens to Usher… I hope he doesn't go on the ELLEN SHOW and start to dance that would be a travesty.
McCain mentions to the press that his daughter Meghan introduced him to USHER and he now owns (1) Usher Cd….
What's next… having a conference with Jay-Z?
Category: Urban Politico Report , Usher