You are here: Home » Actor/Actress , Black Celeb Babies , Byron Allen » Byron Allen has a jungle fever !!!
By Premier on Saturday, June 21, 2008 with 0 comments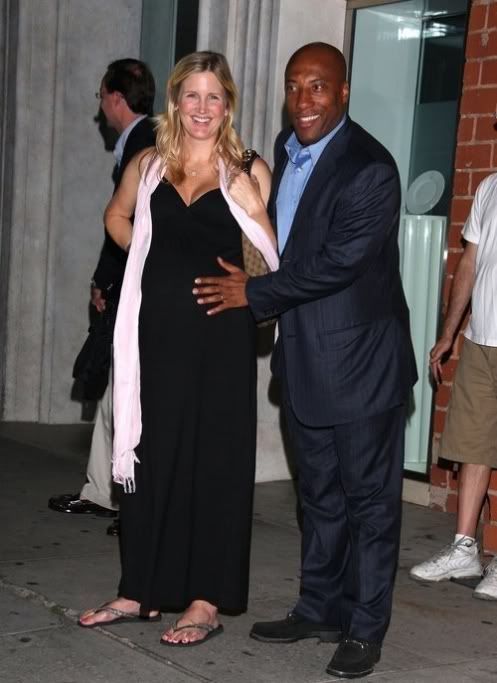 Do you even remember this dude….. Who is he? OH! He's Byron Allen- Remember that corny ass dude that is cornier then Wayne Brady….LMAO
Look at his wife… she looks like________________ !
Pregnant Jennifer Lucas was photographed outside of Mr Chow's restaurant yesterday. They are expect their first child on August 29.
Category: Actor/Actress , Black Celeb Babies , Byron Allen