You are here: Home » Bernie Mac , Falling Solider » Bermie Mac Funeral Pics+Listen to what Steve Harvey had to say .....
By Premier on Sunday, August 17, 2008 with 0 comments

Friends, family and friends gathered yesterday at the House of Hope in Chicago for the memorial service of comedian Bernard McCollough aka Bernie Mac. See more info and pictures below.

Story via people.com:

Thousands of mourners came out for a Chicago memorial service honoring Bernie Mac Saturday.


Some fans slept outside overnight in hopes of securing a seat inside the House of Hope church on the city's South Side, the Chicago Tribune reports.

Chris Rock, Steve Harvey, Cedric the Entertainer and Rev. Jesse Jackson attended the emotional service, in which photos from the comedian's career were shown on projectors and the White Sox organization presented Mac's widow Rhonda with a No. 1 jersey bearing his name, the paper reports.

Oprah Winfrey, Barack Obama and Andy Garcia also sent condolences.


During the service, Mayor Richard Daley remembered Mac as someone with "a heart and passion." Daley, who met with Mac a few weeks ago, added: "He knew the street, he knew the people, and that's why he was a king of comedy. He wanted to do something personally to get children away from the life of violence. . . . He never lost his soul in Chicago."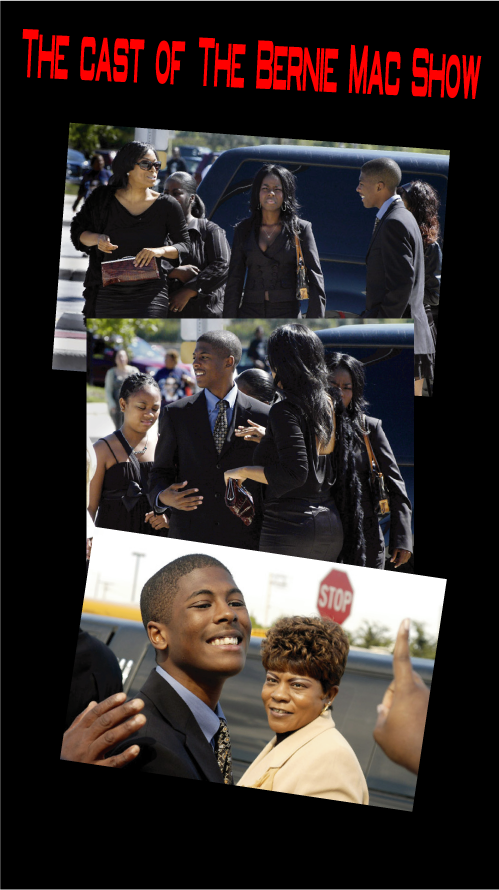 Category: Bernie Mac , Falling Solider